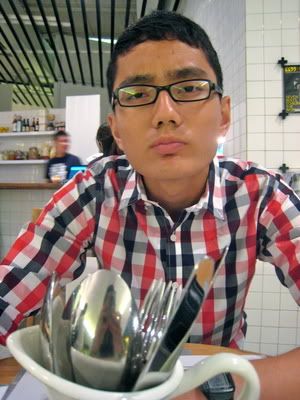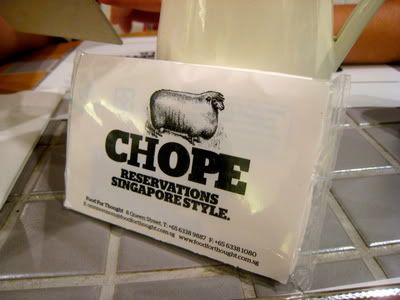 We pretended it was our first date but err that idea failed on us. There was a lot of "where got people (insert activity here) on the first date?" going on. Quite funny. I miss Sham already. ( He went back to camp this morning for guard duty).
We went to Food for Thought at Queen St for dinner last night. The food was goooooooooooooood so i think we might go back there for pancakes in the afternoon (they serve breakfast food till 5.30pm!) before Sham leaves for (BOO!) Thailand for 3 weeks.
And if you're wondering, yes, Sham used the pick up line on me yesterday. But he was too shy to say it out so he typed it on his phone instead.